07.19.2018
DAO IPCI and Evercity co-founder Alexey Shadrin has recently taken part in Asia-Pacific Climate Week  #APCW2018 as a guest speaker invited by our advisor and friend Joseph Pallant.
On July, 12th he spoke on Blockchain for Climate Action panel led by Blockchain for Climate Founder and CEO and DAO IPCI advisor Joseph Pallant. Alexey represented the potential of blockchain for green finance and climate change mitigation to the decision-makers in Asia-Pacific region.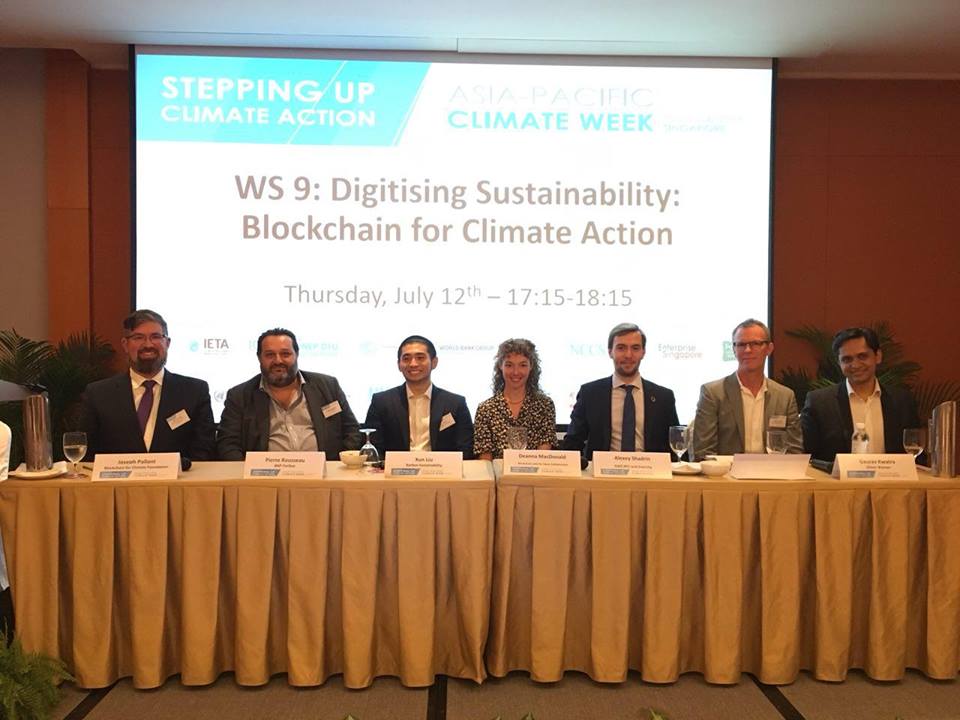 Another part of the visit took place in Nanyang Technological University (NTU), where Alexey Shadrin met Bill Ho, Director of Business Development at NEWRITech (Nanyang Environment and Water Research Institute) to explain how Russian-designed environmental solutions will work for Asia. It was a new and notable experience, as NTU is a model example of what a green campus should look like.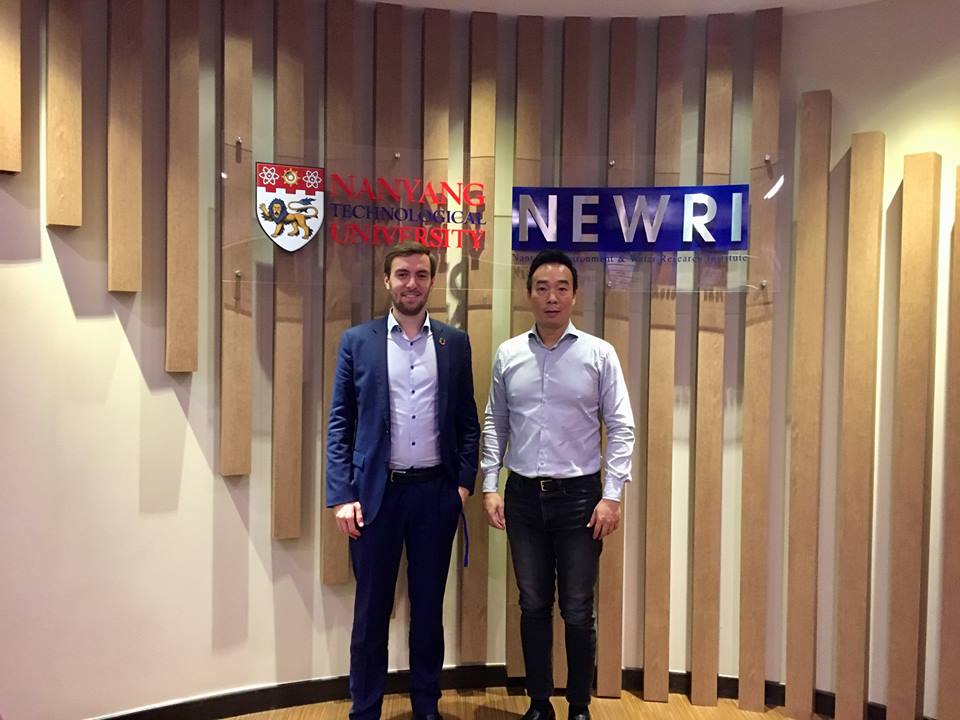 We want to thank  the panel moderator and Evercity friend Joseph Pallant of Blockchain for Climate Foundation and co-panelists Pierre Rousseau of BNP Paribas, Gaurav Kwatra of Oliver Wyman, Xun Liu of Xarbon Sustainability and Vinod Kesava of Climate Resource Exchange International. Big thanks to UNFCCC, United Nations ESCAP, UN Environment for having made Asia-Pacific Climate Week possible and NTU for the great reception.