10.10.2017
Yuri Anisimov serves as Fin Tech Director of 
Startmesh
, Representative of 
RVC
 in SEA, co-founder and managing director of 
Ability Factors Pte. Ltd
, with 25 years of experience in business development, operations, production engineering, and services. Yuri is based in Singapore and New Zealand.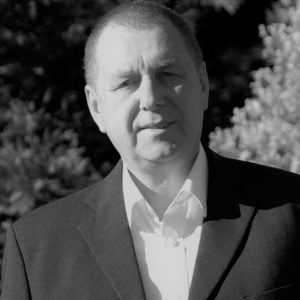 Yuri combines business expertise with deep technical skills, often acting as a "glue" connecting various teams together. Prior to Ability Factors, Yuri worked at Hewlett Packard in Singapore, Malaysia and Japan managing global outsourcing deals and strategic programmes for financial companies (Singapore Stock Exchange, Bank of America, CIMB) and others. Before Hewlett Packard, Yuri headed regional technology engineering, services and trading infrastructure of Westdeutsche Landesbank in Asia.
Yuri graduated from Sankt-Petersburg State University, Chair of Quantum Mechanics, studied and worked at Sankt-Petersburg Branch of Steklov's Mathematical Institute, and worked as assistant professor at Popov's Electro-Technical University in Sankt-Petersburg.
We hope that Yuri will help us with access to Singapore and other Asia-Pacific countries markets as well as enforcing token generation events marketing campaign.
About Startmesh 
Startmesh is the world's largest Venture Catalyst and the ecosystem built to facilitate the global success of a locally-validated startups.
Ability Factors
Ability Factors is a company in Singapore, developing market volatility predictive models, based on social network sentiment analytics. Since 2013, the company also provides consulting services representing Russian Venture Company (RVC), a sovereign Fund of Funds and an Institute of Development of Russia in Singapore and South East Asia. Ability Factors provides venture investment market analysis in disruptive and emerging technologies and offers business, market and product development strategies supporting the entry of Russian innovative companies from RVC and RVC Funds portfolio to the global market and their integration into international value chains.
RVC
RVC — is the Russian government's fund of funds and the development institute of the Russian Federation, one of country's key tools to create and expand the national innovation system. The company has a wide range of programs to develop Russia's venture investment market establish educational and organizational services for market players, as well as increase the ability of Russian technology companies to compete in the global marketplace.