02.14.2019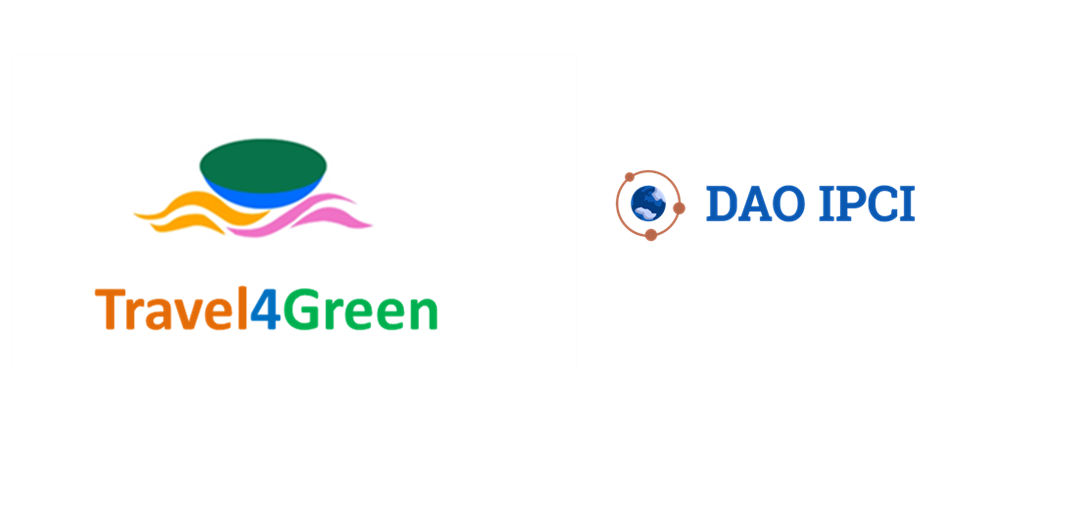 Travel4Green (T4G) project is about offsetting global tourism carbon footprint and sustaining indigenous forests in Papua New Guinea (PNG).  It is an autonomous nonprofit private project – independent of any NGO or Government, is designed and operated by Howarig Traders, a management consultancy firm registered in Papua New Guinea, the Operator of the Decentralized Autonomous Organization (T4G DAO).
Integrated Platform for Climate Initiative (IPCI) provides the digital platform for this project. The Project and T4G token economics basic design and the White Paper have been completed and published for review and comments for global climate change and blockchain communities, making way for the development and integration of the project with Decentralized Autonomous Organization (DAO) Integrated Platform for Climate Initiatives (IPCI) digital platform.
The project development and integration has started with plans to officially launch in early 2019.
| | |
| --- | --- |
| | Founder of T4G PNG project Peter Kinjap: "The project is for the greater benefit of the indigenous people of PNG whom have been somewhat marginalized over the years of their forest resources and being ripped off by too many middlemen". |
| | |
| --- | --- |
| | Founder of DAO IPCI Dr. Anton Galenovich: "Papua New Guinea T4G project and token design is still a rare for green economy distinctive example of environmental integrity, economic consistency and transparency brought with public blockchain to cure climate change damages for the people, to preserve indigenous forests, biodiversity on sound peer-to peer basis. The travelers can make sure their contributions reach the communities responsible for sustainable forestry and are met with verified outcomes of targeted efforts.  The Project design leaves no space for interventions, manipulations, fraud or corruption. DAO IPCI team is happy to bring in extensive blockchain and carbon markets' expertise and experience and we will continue to support the T4G PNG project from the onset". |
| | |
| --- | --- |
| | DAO IPCI and Airalab Technology Leader Sergey Lonshakov: "We are making sure that all the benefits of public blockchain technology including IoT-based verification provide for transparency, reliability and inclusivity". |
The Project design is based on public and programmable blockchain set of smart contracts. The project encourages travelers worldwide to calculate their carbon footprints to recognize how much carbon emissions they leave behind in the country they visit.
The calculated carbon footprint of their trip is offset with removals by sinks supporting the indigenous communities' efforts against deforestation, logging, and land use clearing and covering the costs of managing and sustaining the standing forests.
With REDD+, T4G PNG project has plans to offset carbon credits. Whereby over 60% of the total proceedings go directly to the indigenous forest landowners, of which 40% is directly paid into their Incorporated Land Groups (ILGs) nominated accounts for conversation of the forests against logging and land use on a blockchain platform that maintains high level of transparency.
"The project is also giving a certain percentage to the Government of Papua New Guinea for its taxation, policy backup and regulatory support. We can't leave out the Government. We are sharing the benefits because we need the Government's support for implementation and monitoring," Mr. Kinjap said.
"We are discussing with the PNG Climate Change and Development Authority (CCDA) to get into an agreement to work in partnership," he added.
CCDA is established by a Parliament Act that deals with Climate Change Policy, REDD+ Actions and MVR activities in compliance with UNFCCC in Papua New Guinea.
Howarig Traders provides its services on tourism e-marketing and tourism content marketing distribution since 2014. Through social media platforms and blogs, it creates tourism content marketing information and distributes through online channels at targeted audiences. It provides consultancy services on tourism and hospitality spheres to DeskBell Chain – a blockchain-enabled global tourism marketing platform.
Email: howarig18@gmail.com
DAO IPCI is public blockchain-based Decentralized Autonomous Organization "The Integral Platform for Climate Initiatives" operating since 2016 to provide digital ecosystem for implementation of independent climate change mitigation programs, for registration of external socio-environmental impacts and commitments, for verification, registration, transfer, trading and retirement of mitigation instruments to address indirect consequential damages of economic activities.
Email: info@ipci.io
T4G White Paper: https://ipci.io/wp-content/uploads/2019/02/15022019-T4G-WP-final-draft.pdf
Contact email: howarig18@gmail.com
Further reading: Peer-to-peer transaction model for sustainable forestry