12.14.2018
Young tech leaders joined COP24 to showcase decentralized solutions that significantly reduce costs and open new green financial streams for the vulnerable states. Overall process of launching an environmental program and issuing carbon credits on blockchain costs unprecedentedly low - less than 10 USD.
On Monday 10 December Decentralized Autonomous Organization - Integral Platform for Climate Initiatives (DAO IPCI) - hosted a special event at Russian Pavilion of COP24. An operational blockchain solution, designed to counter climate change, was demonstrated live to the international audience and UNFCCC officials.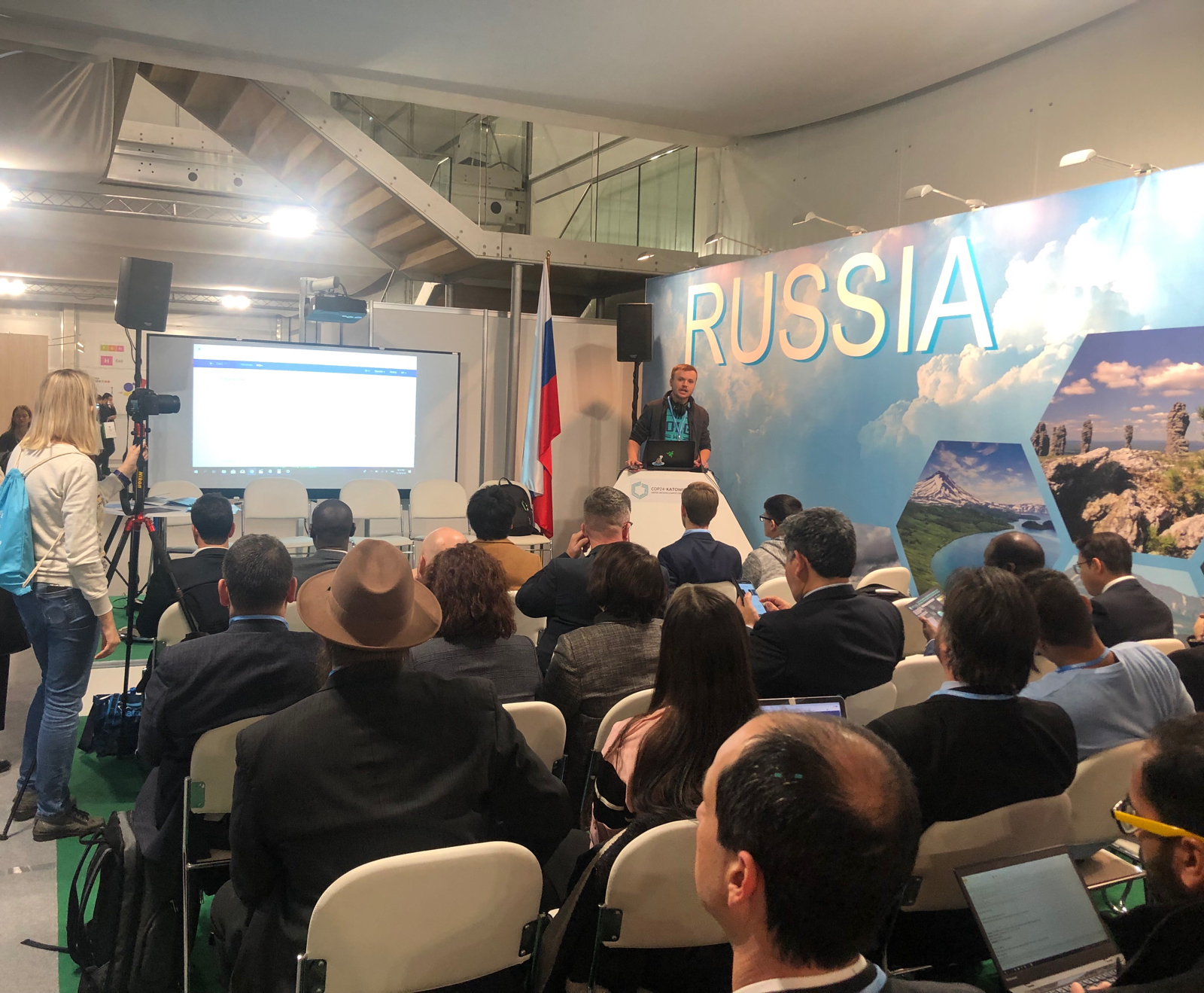 Sergei Lonshakov, DAO IPCI Lead Developer and CTO. December 10, 2018
Guiding the audience through the processes of launching an environmental program and issuing carbon credits on distributed ledger, DAO IPCI's CTO Sergei Lonshakov calculated the price of each step. The overall cost proved unprecedentedly low in comparison with traditional centralized carbon registries and solutions - only $5.60. Powered by smart-contracts and distributed ledgers, the platform allows peer-to-peer operations with green financial instruments at a much lower cost, hence opening the market opportunities to climate-friendly SMEs and countries with lower incomes. It also provides tools for financial institutions such as World Bank, GCF and EBRD to better track the impact of their investments.
"Once carbon credits have been issued on blockchain, no one can alter them," emphasized the platform's co-founder Alexey Shadrin, focusing on the advantages of blockchain which solve such issues of carbon reductions market as double-counting, fraud and the lack of trust, things that Kyoto Protocol was largely criticized for.
"Blockchain shows all links of the product supply chain, tracking the carbon footprint and ensuring the transparency of each step. It integrates financial and technical data from sensors that collect energy consumption data from smart meters avoiding costly audit process. This immutable information is signed by digital signatures, documented and visible, so the real price of the pollution is clear," - says Alisher Khassanov, member of the development team.
DAO IPCI team, world's pioneers in putting carbon trade on blockchain, showed another unique climate solution: the carbon blockchain calculator for air travelers, allowing any visitor of COP24 to mitigate their carbon footprint. IPCI calculator measures carbon emissions from air travel using ICAO methodology and gives an opportunity to offset them with verified carbon units on DAO IPCI platform. These units are provided by various climate projects — their brief description is available on the website of the calculator. One unit is equal to 1 ton of CO2.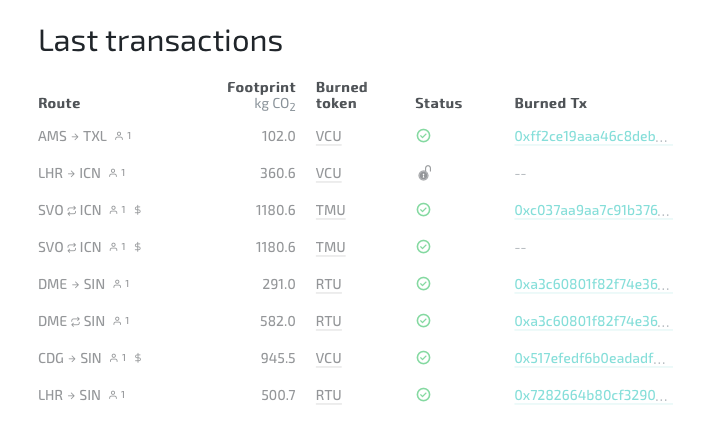 The team also presented the IT framework for carbon neutrality for supply chains and buildings, based on smart contracts which execute automatically once their conditions have been fulfilled and verified. The idea is to create a "digital twin" for the whole supply chain where paper contracts are replaced with smart ones.
The smart contracts which reflect each link of the supply chain contain information on the buyer, on the seller and on the energy used on each stage of production and distribution of the product. if the energy was provided by renewable sources, the supply chain will be considered as carbon-neutral. The product may also achieve carbon neutrality if the members of the supply chain offset their CO2 emissions (i.e. pay for the pollution) by buying the verified carbon credits on the DAO IPCI blockchain. Its transparency allows easy check of carbon neutrality and poses no need to "verify the verifier".
"I saw a refreshing sight — a presentation by Russians who, for a change, were not busy selling off their natural resources, but instead were evincing that intelligence that was so well manifested in their decades of dominance of the world of chess: they were extolling the virtues of "Industry 4.0," the fourth industrial revolution, and the beauty of the blockchain." the journalist Alexander Carlin wrote in his blog that thoroughly analyzed each day of the climate summit.